Native Planting 101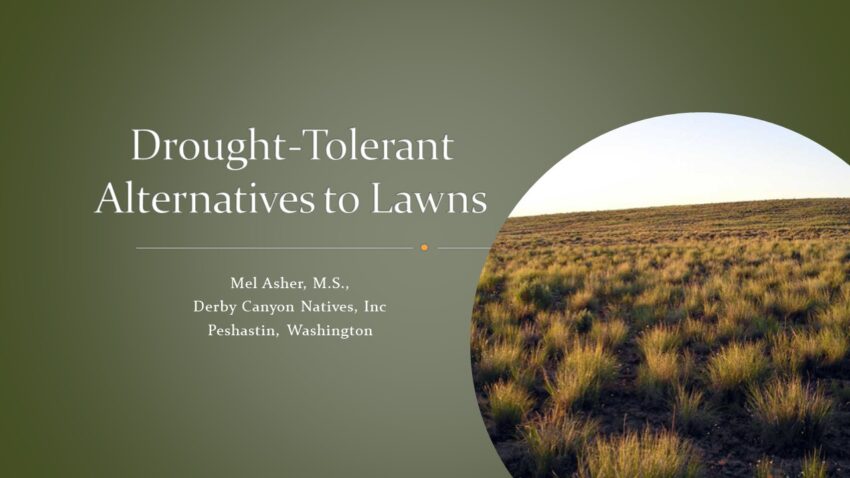 Registration is open for Native Planting 101!!!
https://app.smartsheet.com/b/form/c20253bf9d194cf2ad6f049fcf366b4f
Learn how to incorporate native plants into you home landscape. This FREE annual event will include 5 virtual sessions. Each Wed. evening in March a local expert will discuss a different topic. These include
March 1- Drought Tolerant Alternatives to Lawns
Mel Asher will describe how to establish eco-friendly ground covers as an alternative to irrigated lawns in your home landscape, including how to correctly seed native grasses and flowers.
March 8- Creating Wildlife Habitat in Your Home Landscape
Betsy Dudash will discuss the elements of a successful habitat, introduce several plants (especially shrubs) that work well locally, and suggest some spots in your yard for transforming into a wildlife oasis.
March 15- Using Native Plants to Create a Fire-Resistant Home Landscape
Al Murphy will discuss the advantages of using native plants to provide a fire-resistant landscape and reduce the potential loss of structures in a wildfire prone environment.
March 22- Heritage Gardens- What Are They and How to Create One
Discover what makes Heritage Gardens of the Columbia Basin unique from other native plant gardens. Liz Jackson will describe examples such as using water-smart techniques, highlighting culturally significant plants, and provide a custom plant list and certification criteria.