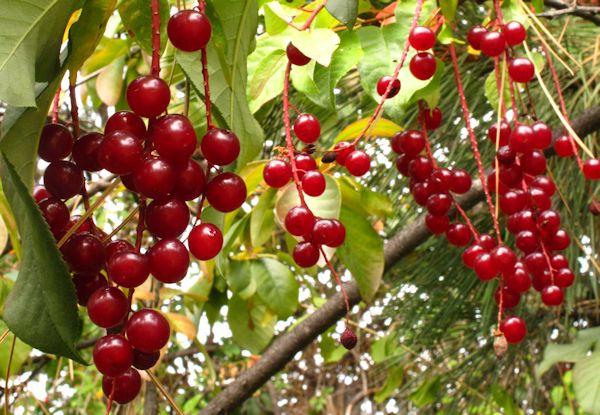 We've already begun sowing the seeds for the 2015 seedlings.  Some of the seeds we take from storage in the freezer, having been collected in previous years, and other seeds are custom collected for site specific projects for clients. For many woody species we collect fruits from which the seeds are extracted. We've collected most of the fruits for this year; the few species remaining including red osier dogwood, snowberry and smooth sumac.  The process of cleaning the seeds is usually pretty simple, even crude.  I'll use chokecherry (Prunus virginiana), pictured above, as an example.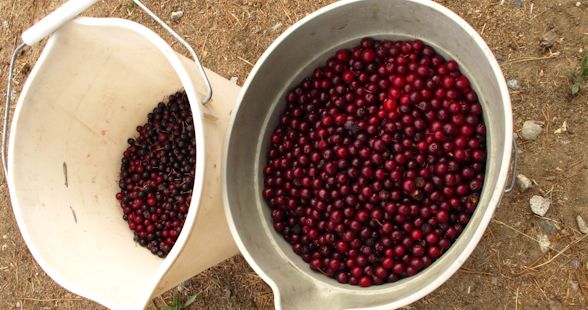 The cherries are harvested, hopefully with a minimum of leaves and stems, and processed with "special" implements to remove the pulp.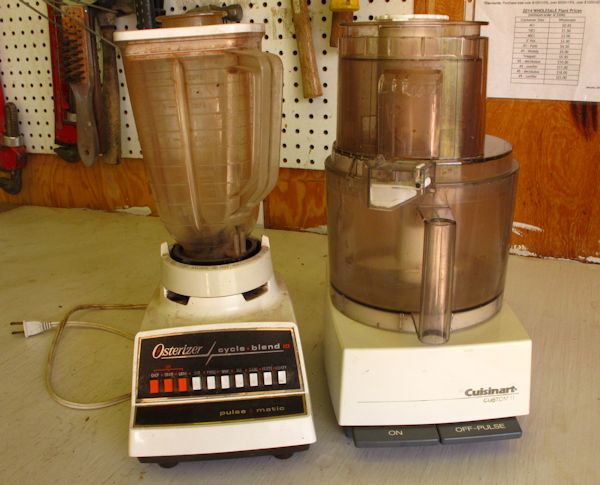 No, I didn't steal these from the kitchen at home; they're yard sale specials!
The mushed up fruit, diluted with water, is left to soak and ferment for a few days.  The addition of pectic enzyme helps separate the seeds and pulp.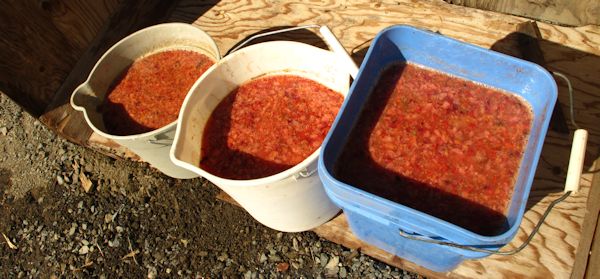 Good seeds will fall to the bottom of the bucket.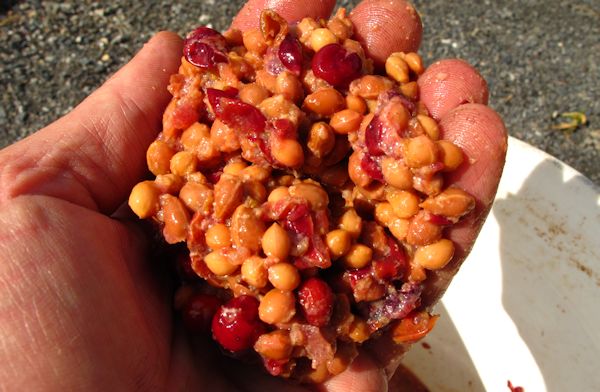 With some additional mushing of remaining whole fruits, by pouring off the floating debris, and repeated washing you can soon get clean (enough) fruits.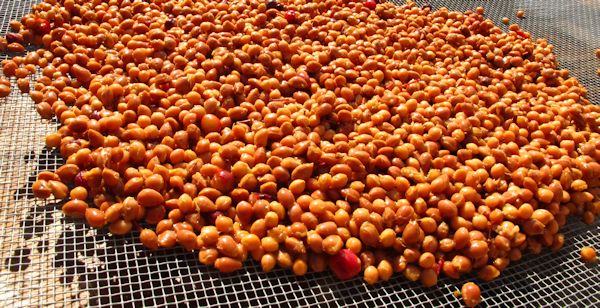 These chokecherry seeds will be fully dried, sealed in foil bags and put in cold storage.  Next month we will treat the needed amount with a hydrogen peroxide solution and a 48 hour running water soak before sowing them in flats and containers.  The sown seeds will spend the winter outside under the snow at close to freezing temperatures.  After moving into a greenhouse in late winter we hope to see the seedlings popping up a few weeks later. Pretty simple, really!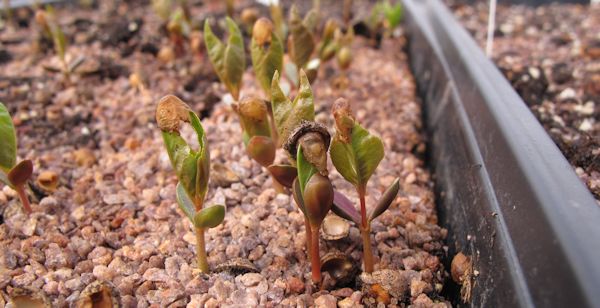 ============
The nursery is open for retail sales now on Fridays (9-5) and Saturdays (8-12N) until early November.  We can also meet you by appointment, just give a call.