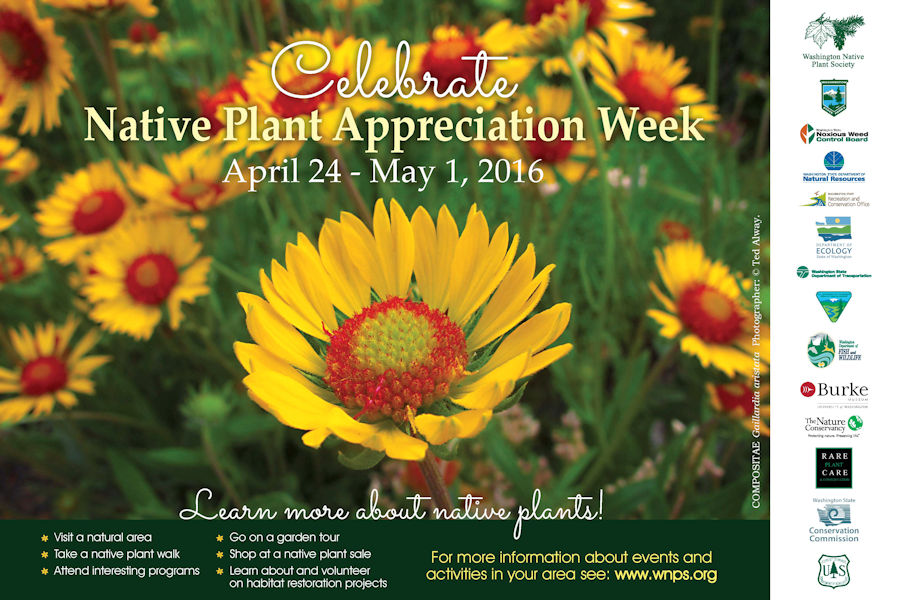 What is NPAW, you ask?  Why Native Plant Appreciation Week, an annual event organized by the Washington Native Plant Society to recognize and celebrate the beauty and diversity of our native flora.
The photo featured in the poster above, of blanketflower (Gaillardia aristata), was taken at Derby Canyon Natives a few years back.  I keep a camera handy for those days when the light is just right and the colors are vibrant.  I work with these lovely plants, blanketflower and more, every day and, especially in the spring months, regularly get stopped in my tracks to admire and examine some plant grouping, a flower color, bees working a blossom and more.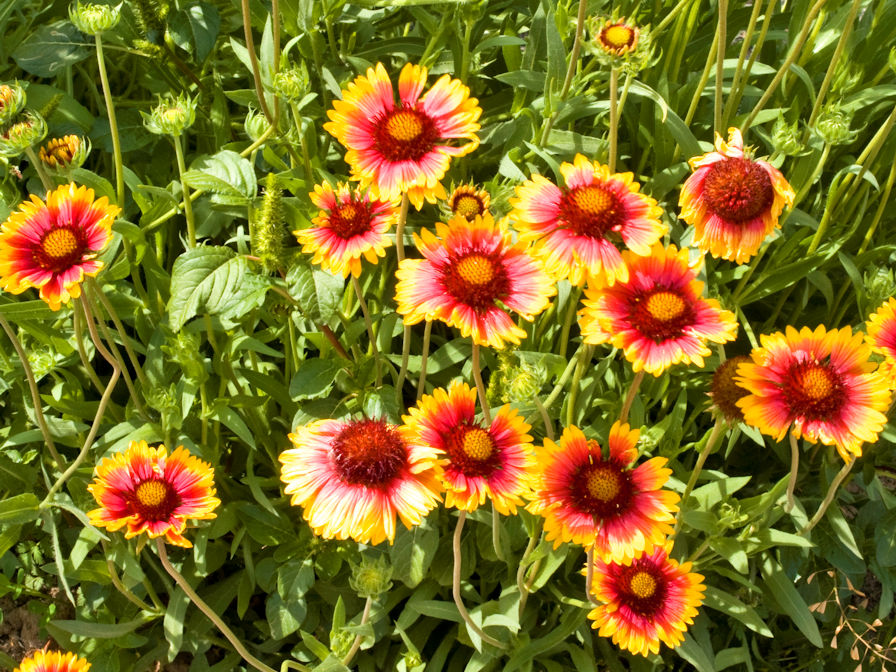 This photo of blanketflower was taken on a sunny day, hence the high contrast and more washed out colors, and also shows a cultivar of the species.  I  bought blanketflower seed  about ten years ago, not realizing that I was not getting the native yellow form, shown in the first picture.  Both forms readily self sow and show up in patches around the nursery, but I need to collect seed elsewhere to avoid hybrids.
Blanketflower occurs in our state near the lower limits of Ponderosa pine habitat and in better soils within the shrub-steppe.  I've never seen it in large groupings in the wild but it grows readily and, unlike most of our native, perennial wildflowers, will both bloom in the first year from seed and have a lengthy bloom period lasting a month or more.  This time of year I get folks stopping in the nursery wanting arrowleaf balsamroot plants (Balsamorhiza sagitata), inspired by the masses of yellow blooms on the nearby hills.  Although I grow many of this species I always caution the potential buyers that the transplants I sell will not flower for at least four years, as the balsamroot develops its large, deep roots first.  For more immediate gratification I often suggest blanketflower, which can be an easy sell when its putting on a show.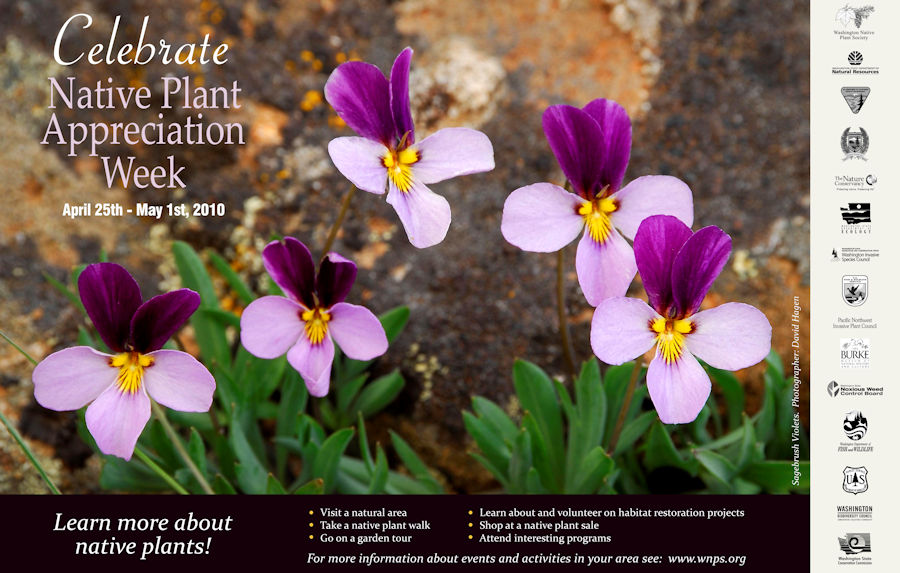 Another of the fine annual posters from WNPS about NPAW, this one of sagebrush violet (Viola trinervata), photographed by David Hagen.  This little gem will bloom as early as March in the shrub-steppe.  Friend and customer Susan Freiberg tells me that it is intensely fragrant, best appreciated with your nose almost touching the ground by these 2-5″ tall plants.
Now that you've gotten to the end of this post, you are entitled to a 5% extra special discount on any purchases at Derby Canyon Natives during Native Plant Appreciation Week; just say "NPAW"!