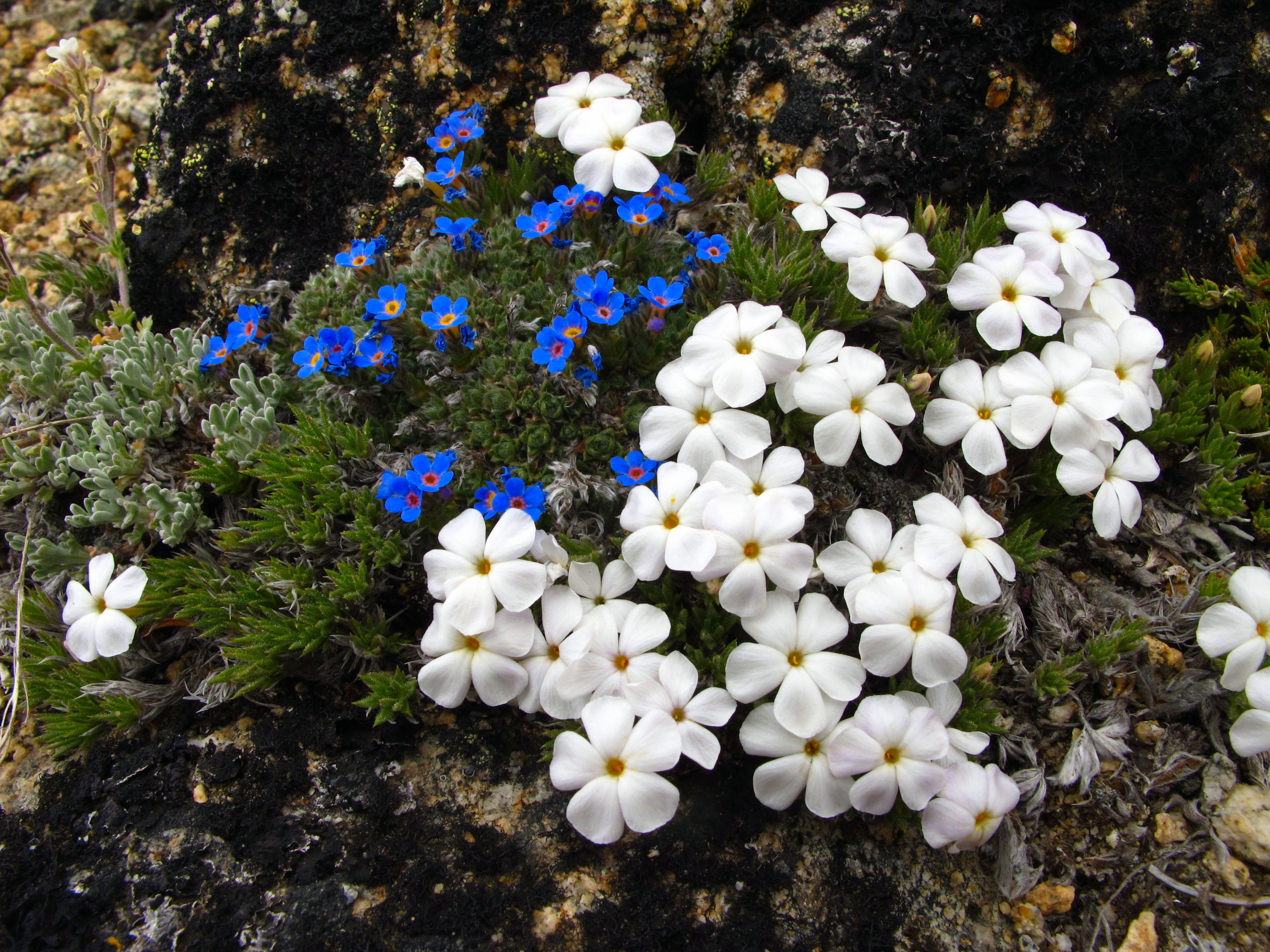 Alpine flora in the Sawtooths:  alpine forget-me-not (Eritrichium nanum) and spreading phlox (Phlox diffusa)
North Central Washington has a rich and diverse flora (best in the Northwest, I think!) and this year, 2017, looks to be a great one for wildflowers.  If you are into native flora, as I am, there are so many great areas to explore and discover new and lovely plants.  In June of 2015 I explored an area new to me, the Sawtooth Range, bordered to the south by Lake Chelan and by the Methow Valley to the north.  My brother-in-law Bert and I hiked up the Buttermilk Trail to Hoodoo Pass and on to Mount Bigelow.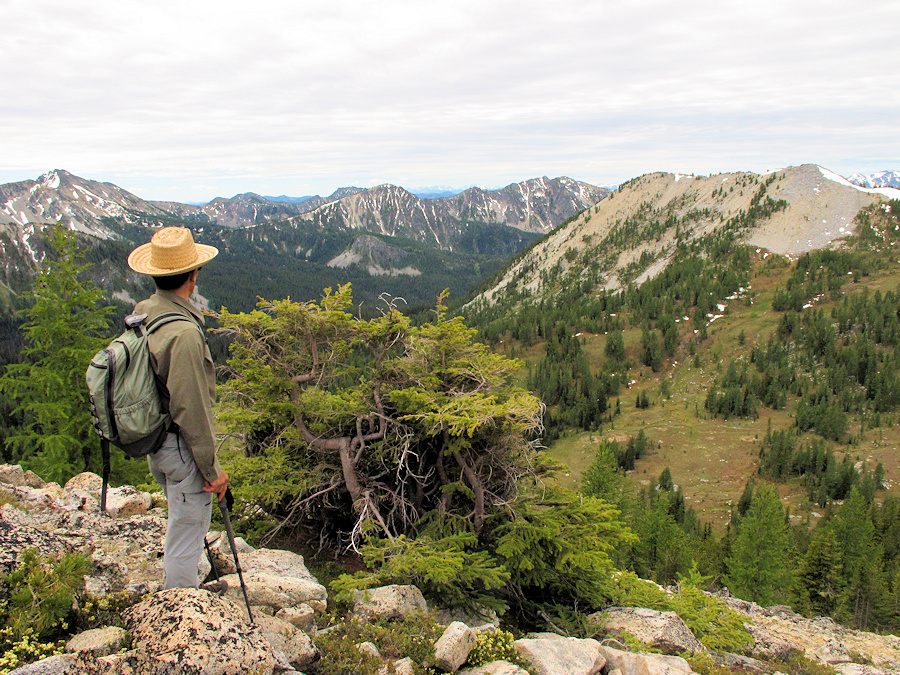 Bert looking south from just above Hoodoo Pass
As we made our way out of the trees into the alpine zone we were met by a fantastic rock garden of low-growing plants adapted to this harsh growing area of stiff winds, intense sunlight, short growing season and frigid winters.  The key object of our hike was the alpine forget-me-not, or mountain sapphire (Eritrichium nanum).  The flowers are a striking deep blue with yellow centers on low mounds no more than four inches high.  In Washington state its only known occurrence is in the Sawtooths.  This isolated population is well separated from the rest of the plant's range, which extends from the northern Rockies up into the Yukon and northern Alaska.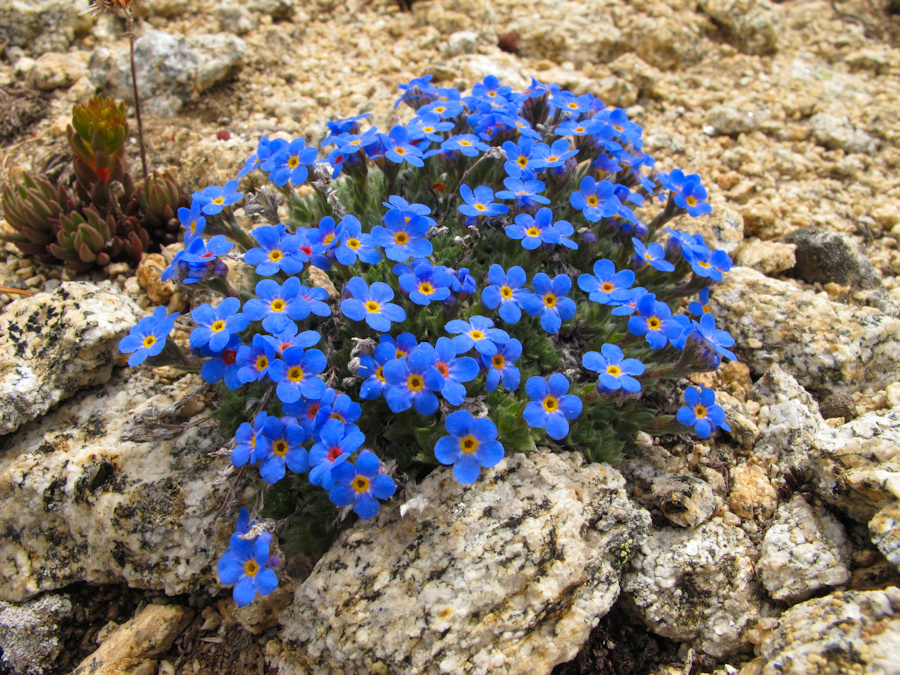 Mountain sapphire – what an apt name!
In the same area I saw more snow douglasia (Douglasia nivalis) than I've seen anyplace else.  The deep pink flowers of this choice little alpine, in combination with the white of the spreading phlox (Phlox diffusa) and the blue of the mountain sapphire made for an extensive sprinkling of (almost) red, white and blue across the landscape.  Appropriate colors, as the 4th of July, this year, may be the best time to see them all in bloom.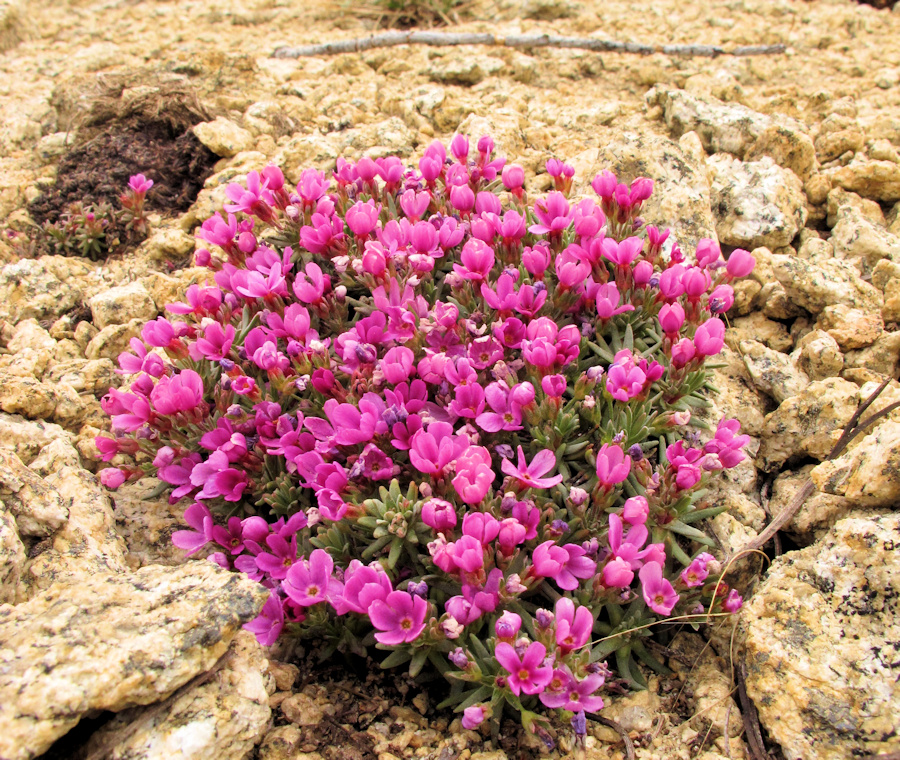 Snow douglasia (Douglasia nivalis)
Some of the other alpines in bloom during our visit included the yellow Draba novolympica, white clumps of alpine false candytuft (Smelowskia ovalis) and the showy yellow flower spikes of the Cascade wallflower (Erysimum arenicola).  A choice alpine that we did not see was the purple mountain saxifrage (Saxifraga oppositifolia), that is found on moist cliffs and scree on the north side of Mt. Bigelow; I'll have to go back!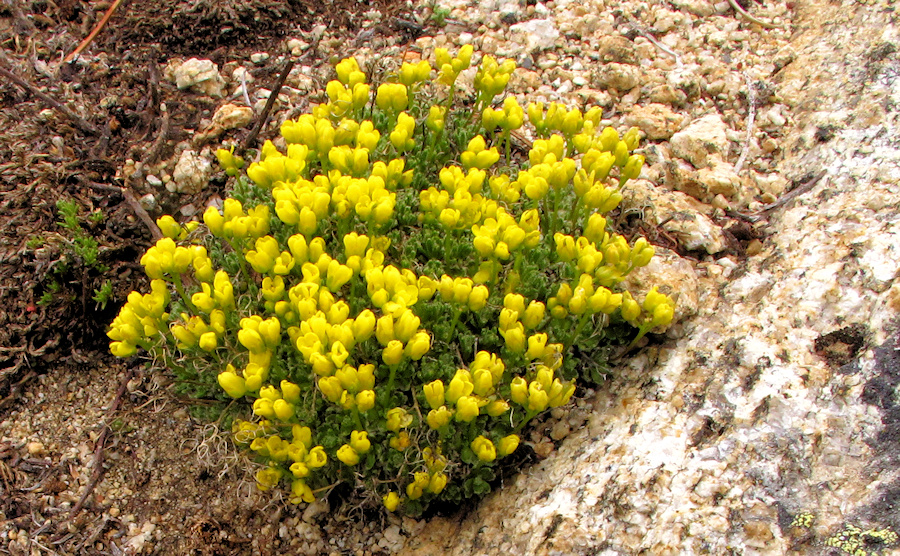 Draba novolympica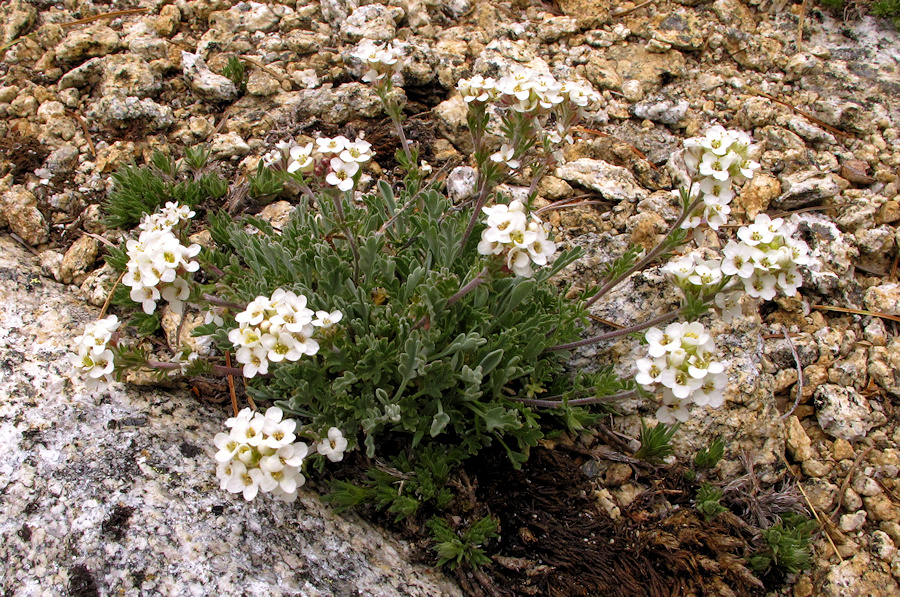 Alpine false candytuft (Smelowskia ovalis)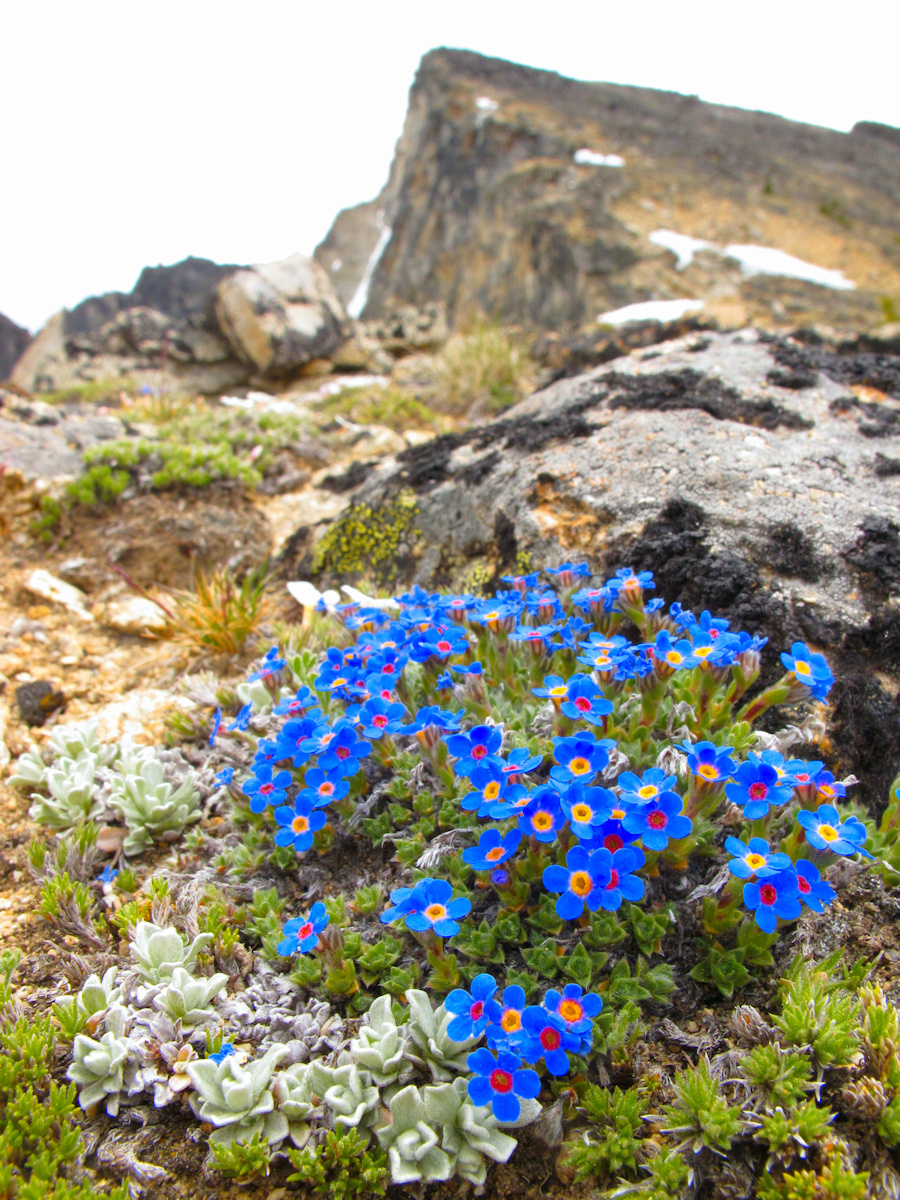 Alpine forget-me-not below Mt. Bigelow