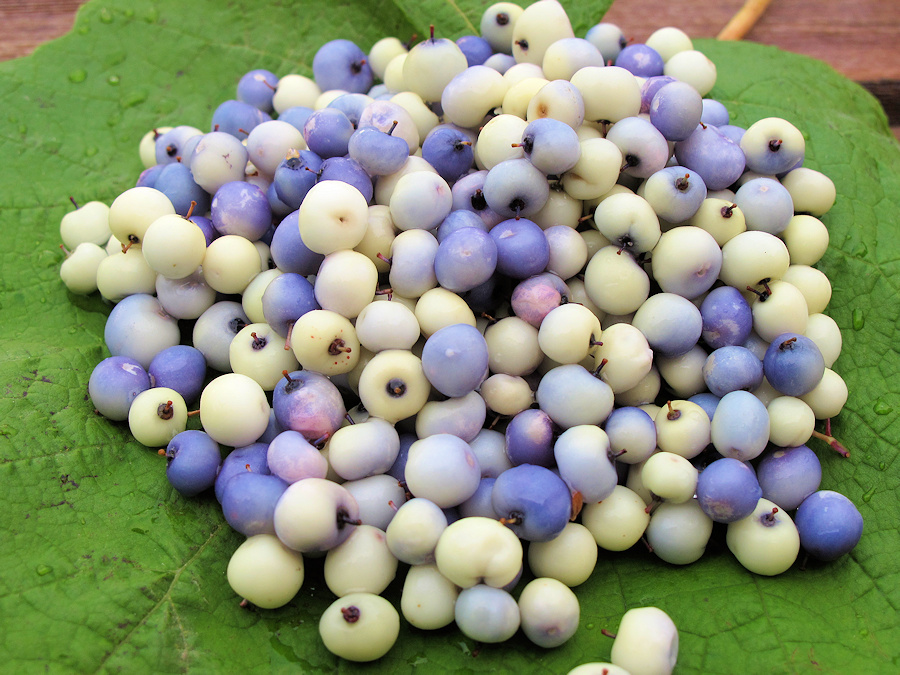 These attractive fruits, loved by birds, grow on a woody plant common in most of Washington, and often planted in landscapes…
Why, it's…
Red osier dogwood (Cornus sericea)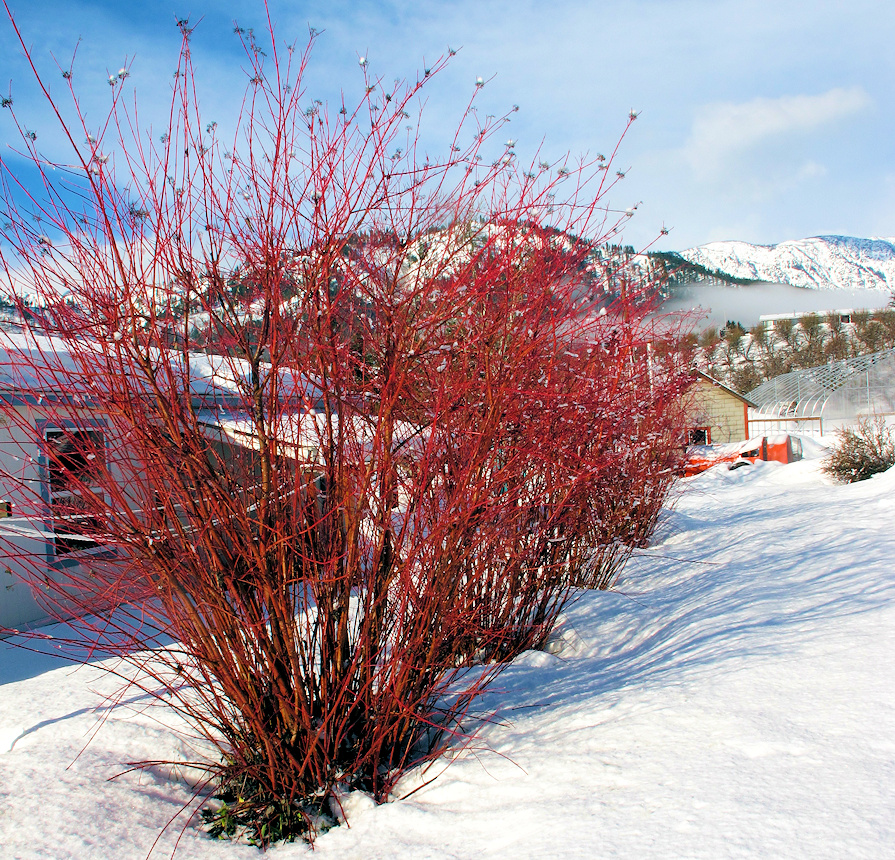 The often bright red stems stand out in the winter, especially a winter like we've had with a good blanket of snow to set them off.  Red osier dogwood quickly grows to a height of 8 to 16 feet and, though most commonly found in moist areas in draws and along waterways, will grow well with regular garden moisture.  It is a valuable part of streamside rehabilitation projects and also useful in the landscape as a screen and bird attractive shrub.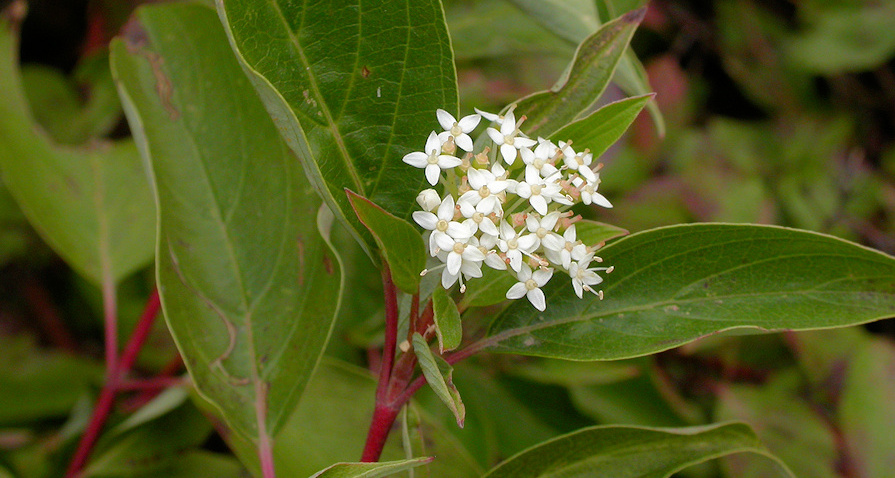 Red osier dogwood provides four season interest, with attractive green foliage, white flower clusters in May and June, abundant fruits in the summer, followed by brilliant red fall color and then the framework of red stems all winter.  This bark color is most intense in winter as chlorophyll fades from the stems; periodic pruning encourages the growth of new stems that display the most intense color.  The shrub will grow well in both full sun and part shade.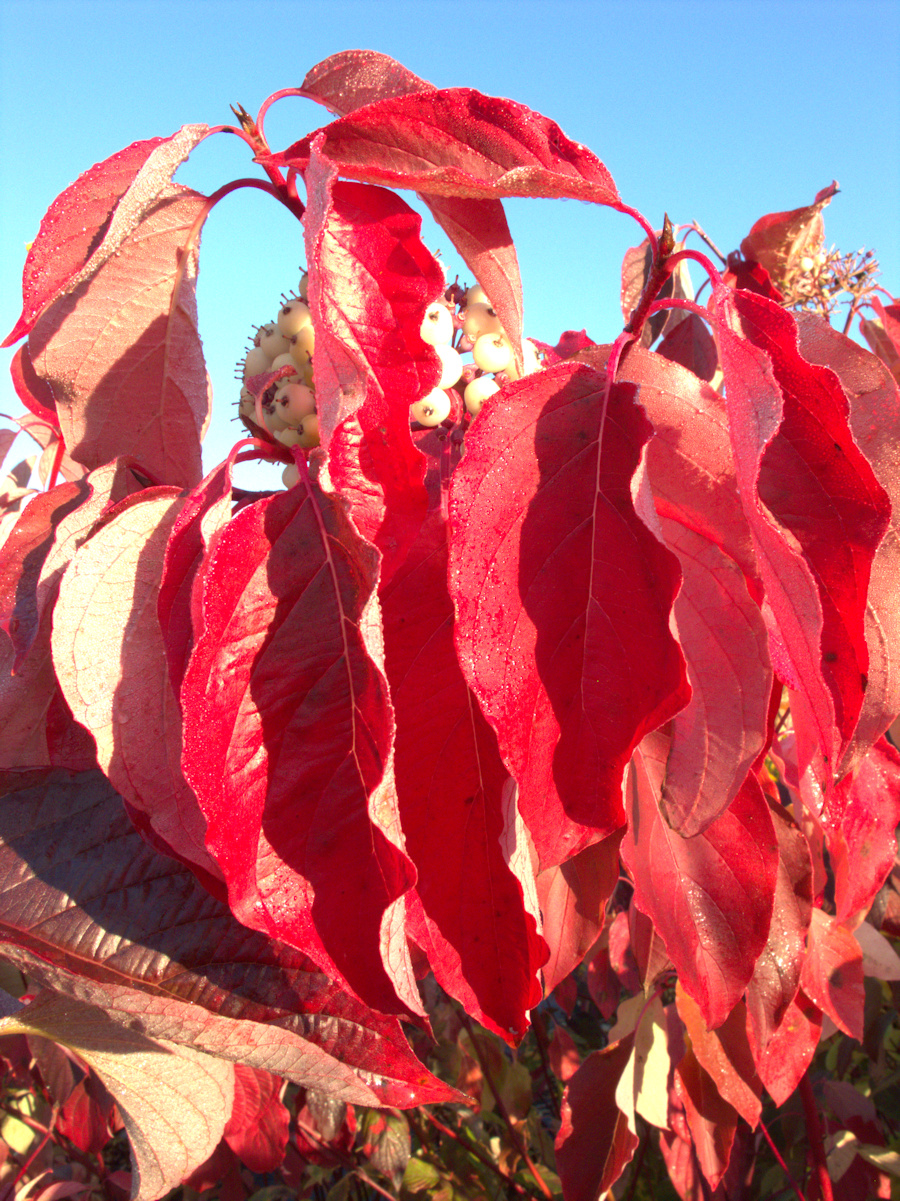 What's an "osier" and why dogwood?  As explained in Plants of Southern Interior Columbia, "'Osier' appears to be from the Old French osiere, meaning 'that which grows in an osier-bed', or river bed. 'Dogwood' probably comes from dag, meaning skewer, since dogwood were a favorite source of wooden skewers".  Indeed, they are my favorite for both sausages and marshmallows over a camp fire.
  Red osier dogwood foliage                                       Photo from Wikimedia
Last fall in the nursery, at one corner of the shade house, I planted a "Cornus Corner".  Adjacent to a large red osier dogwood (Cornus sericea), I planted the other two members of this genus found in Washington state: bunchberry (C. unlaschkensis) and Pacific dogwood (C. nuttallii).  For the latter two species I planted fairly small plants, grown from seed collected in the region.  Both species are exceptionally beautiful but can be difficult to grow successfully; come by and see them soon in case they die on me!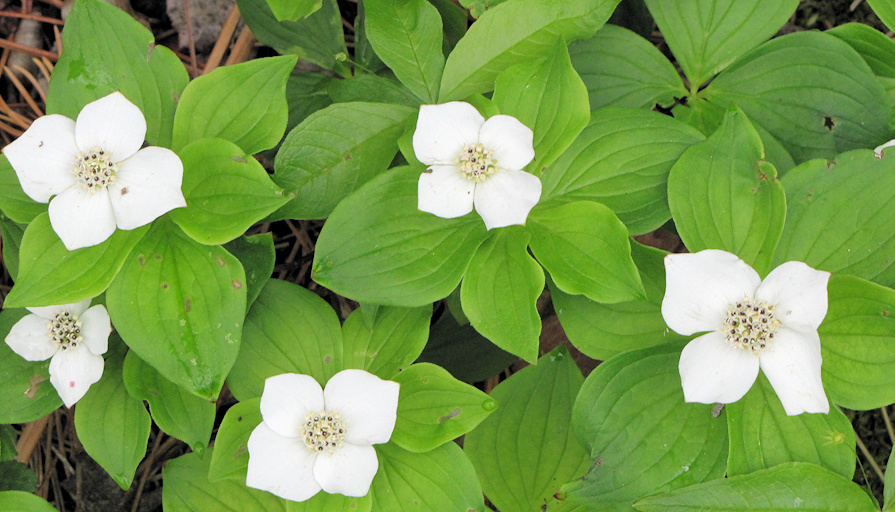 Bunchberry                                                                      Photo from Wikimedia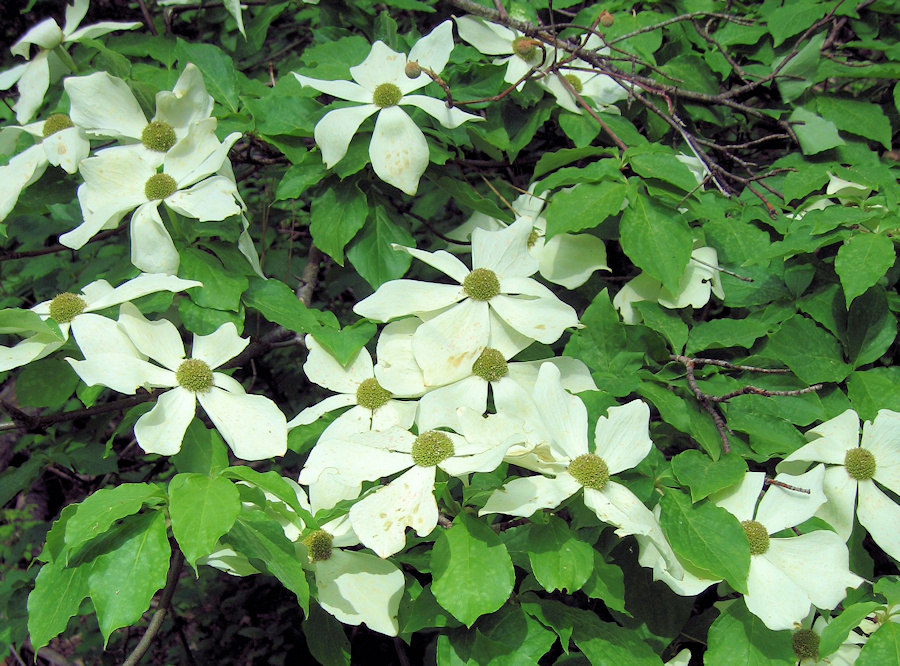 Pacific dogwood, photographed above Lake Wenatchee; each inflorescence is 6″ across