We packed the plants away this past week for the winter, covering and insulating many of them in windrows to protect them from the worst cold that winter may bring.  2012 has been a good year for native plant sales and we anticipate much more in 2013 and beyond.  To prepare for that, we expanded the nursery in early November.   Our neighbor, Nick Waters, removed close to 1/2 acre of pears to create new areas for our container plants.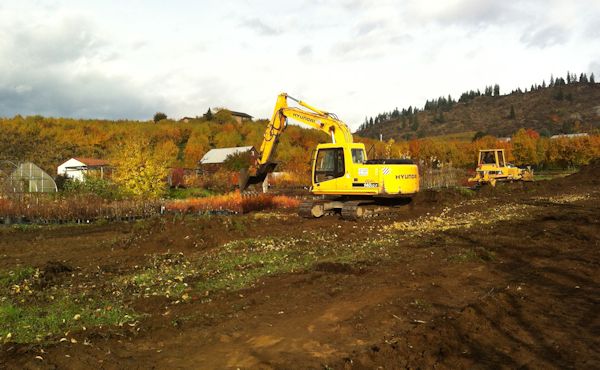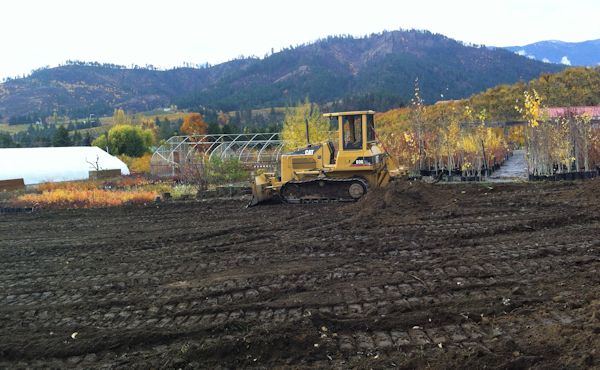 We also added a third greenhouse, which will fill up quickly in the early spring.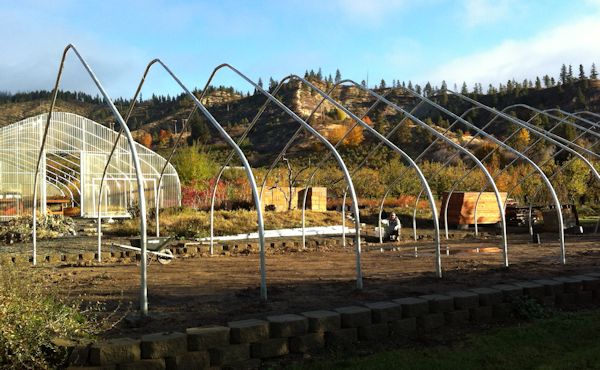 First, the bows are set in concrete.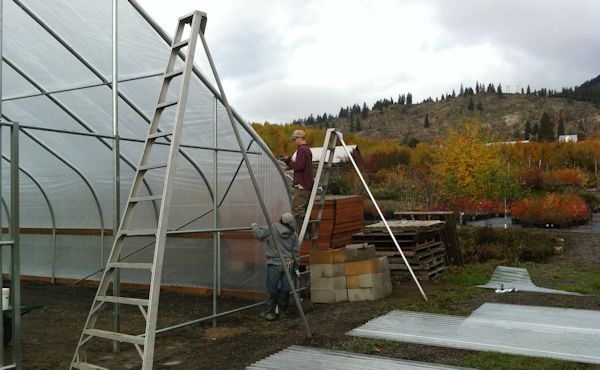 Juan and Emerson attach polycarbonate to the ends.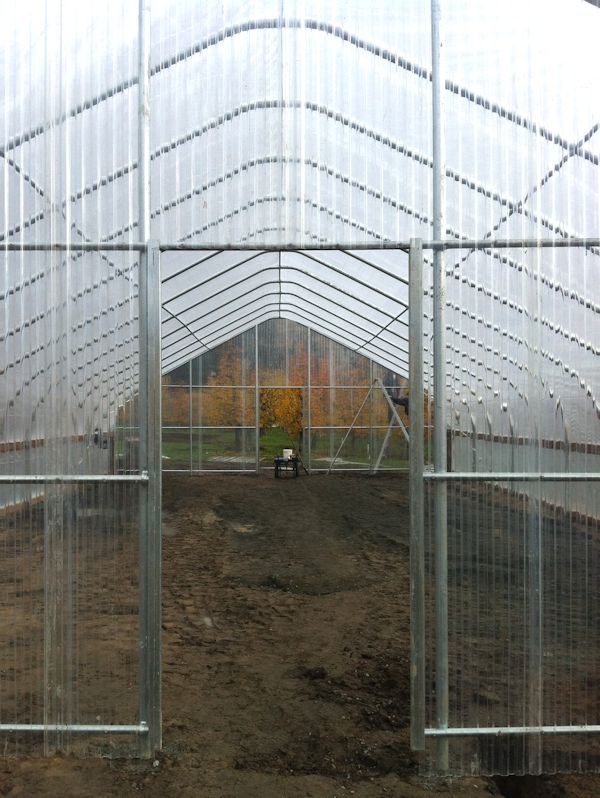 We have already sown more seeds of shrubs and trees than we did all of last year, and in the next two months we will sow many more, including many species of wildflowers and some grasses.  These seeds will spend the winter out under the (hoped for) snow, just chillin', only to burst forth (or slowly germinate) when moved into the greenhouses in late winter.  Come visit next March; all the new seedlings are inspiring!