Seedlings are everywhere – must be spring!
We sow the seeds for the native plants we grow in the fall and winter of each year; it is with much joy (and relief!) that I greet the new plants arising from them each spring.  I want you to share in this joy, so see how many of the seedlings pictured below you can identify to genus.  Answers follow at the bottom of the page.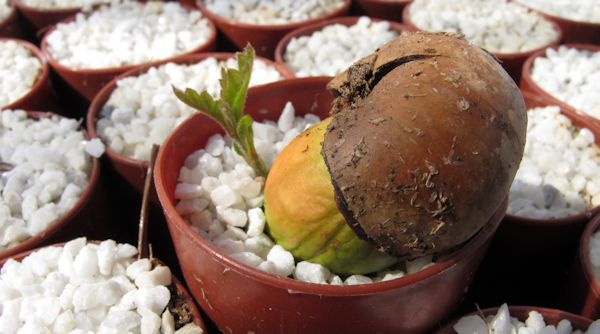 No. 1 – note the seed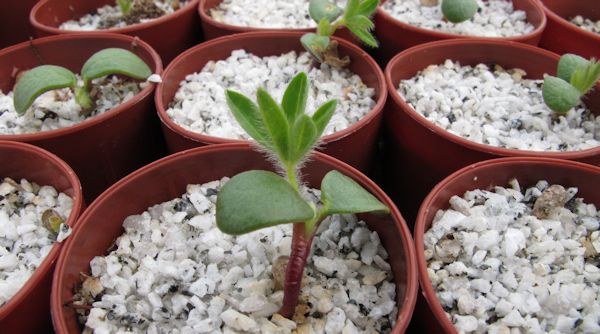 No. 2 – a nitrogen fixer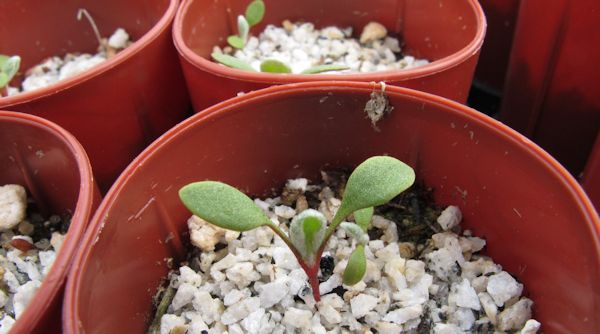 No. 3 – a late-blooming desert ___________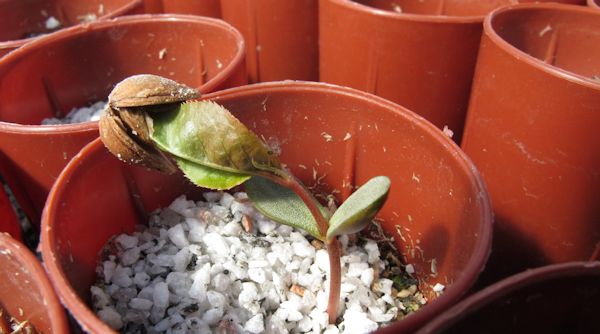 No. 4 – a heavy fruit producer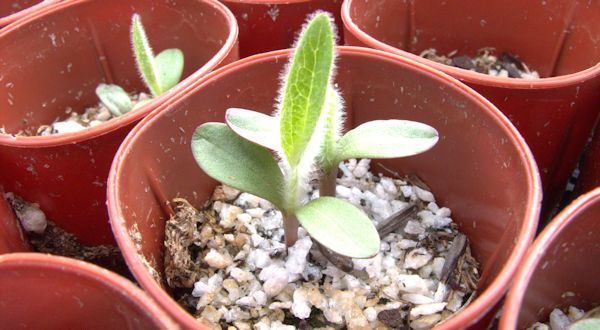 No. 5 – masses of yellow spring  flowers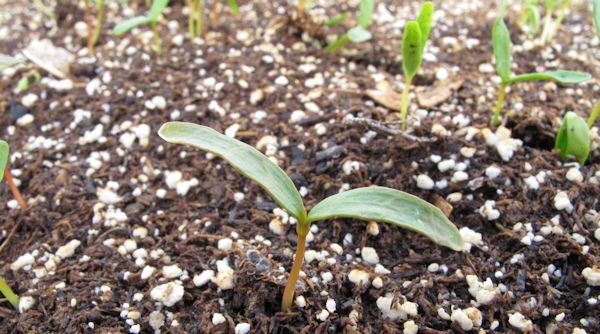 No. 6 – becomes a small tree with lovely fall color
Answers below…
.
.
.
.
.
.
.
.
1.  Quercus garryana – Garry oak
2. Lupinus polyphyllus – Bigleaf lupine
3. Eriogonum niveum – Snow buckwheat
4. Prunus virginiana –  Chokecherry
5. Balsamorhiza sagittata –  Arrowleaf balsamroot
6. Acer glabrum – Douglas, or Rocky Mountain, maple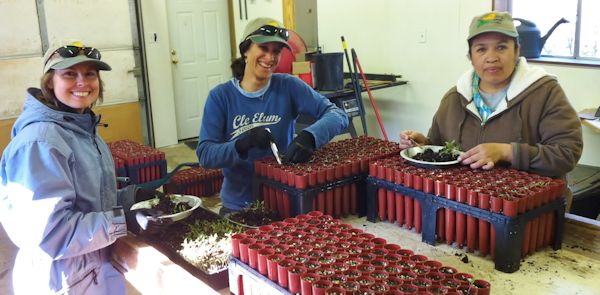 Lisa, Keri and Rosa transplanting Douglas maple seedlings from flats to tubes